CB Specialty Roofing provides quality roofing solutions to residential and commercial customers throughout Eastern PA and New Jersey.  Our skills enable us to design and install the most complex specialty and conventional roofing systems as well as using old world craftmanship to create amazing custom copper architectural metal work and restore historic locations.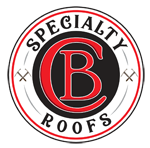 The CB Specialty Roofing Story...
CB started his roof craft within his family's 3rd generation natural slate roofing business at the age of 12 on the ground level. Within months he was working at roof level on unique slate roofing systems in his hometown of Slatington, PA. While developing his skills as a slate roof craftsman and coppersmith he was progressing quickly with his quality and understanding of complex roofing systems. CB credits his family Charlie, Willy, Greg, Tracy and Keith for most of his general roofing knowledge and Butch for taking him to the next level with complex roofing applications. At 22 years of age and 10 years of ''On the roof experience'' CB was considered a superior craftsman and competent organizer by his peers, as the family business was growing CB provided labor force with many of his closest friends while organizing the production of large scale projects throughout the Slate Belt area on the abundant historical churches and universities.
Slate and architectural copper smith roofing applications was CB's passion, but he also mastered additional roofing applications such as architectural sheet metal, clay and concrete tile, premium cedar shakes and shingles, asphalt shingles and low slope membrane. After working on the rooftop for 26 years and mastering complex roofing applications CB decided to take on a new challenge and started specification writing, estimating and business development with clients in the Pennsylvania, New Jersey and New York areas. CB developed valued relationships throughout his lifelong passion for the roofing industry. He is respected by his peers for his professionalism, knowledge of the roof craft, organizational skills and his passion to provide quality.
Mentors:  Charlie Carlton, Willy Carlton, Greg Carlton, Tracy Carlton, Butch Sandt, Tom Gehringer, Gary Roth, Fred Fania, Mark Lomauro.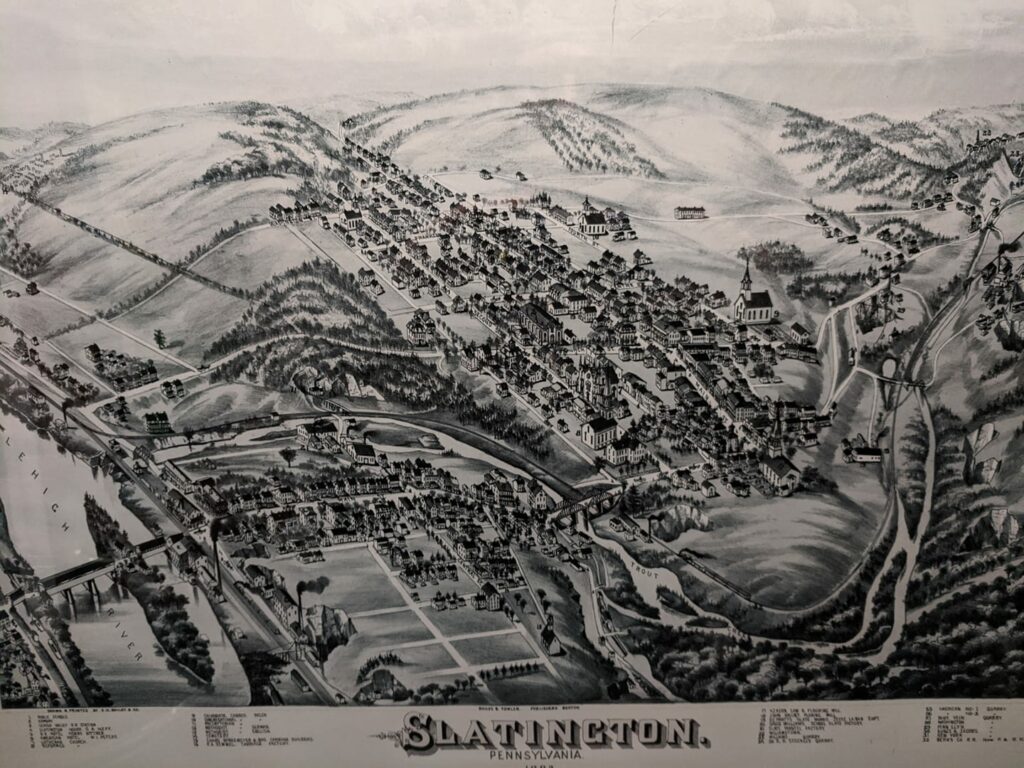 The origins of the slate industry in Pennsylvania go back to the 1780's when quarries opened in the Peach Bottom district along the state border with Maryland. Although the Peach Bottom district would continue to produce slate, it was not until the 1830's and 1840's in the counties of Lehigh and Northampton that a significant Pennsylvania slate industry began to blossom.
Between the Civil War and World War I, the Slatington borough, along with the neighboring village of Slatedale, was a major producer of slate for school slates, blackboards, roof shingles, fireplace mantles and street curbing, and was known as the "Blackboard Capital of America." More than 100 slate quarries once operated in the area, including four within Slatington itself.
Today, only one slate quarry remains in Lehigh County – the Penn Big Bed Slate Co. in Slatedale.
The rise and fall of the slate industry is the theme of the Slate Heritage Trail in Slatington which follows Trout Creek for 3.3 miles from Slatington to Slatedale. 
"As was reported from the Slatington News of Lehigh County, in 1873 a total of 68,006 squares of shingles were shipped out of the region providing enough shingles to cover 6,800,600 square feet or the equivalent of 156 acres. The equivalent of more than 60% of the entire area of the town of Chapman."
Link to this page – Timeline of Slatington History (ctevans.net)