Historical roof restoration requires the knowledge and expertise of the existing roofing components involved and the proper materials to restore the roof system.  Historical means that the building is 50 years or older.  Additionally, documenting the role a structure played in American history and what it may tell us about the past will determine if the structural is historical.
Most historical structures are framed with solid wood beams and the roof substrate is wood planking or tongue and groove.  The roof finishes are then secured in place to the wood substrate.
Roofing materials used on historical buildings are typically natural quarried slate, clay or concrete tile, cedar shakes or shingles, copper, zinc, stainless steel and lead coated copper.  With 35 years or repair and restoration experience CB Specialty Roofs is prepared to properly diagnose and restore all types of historical roofing applications.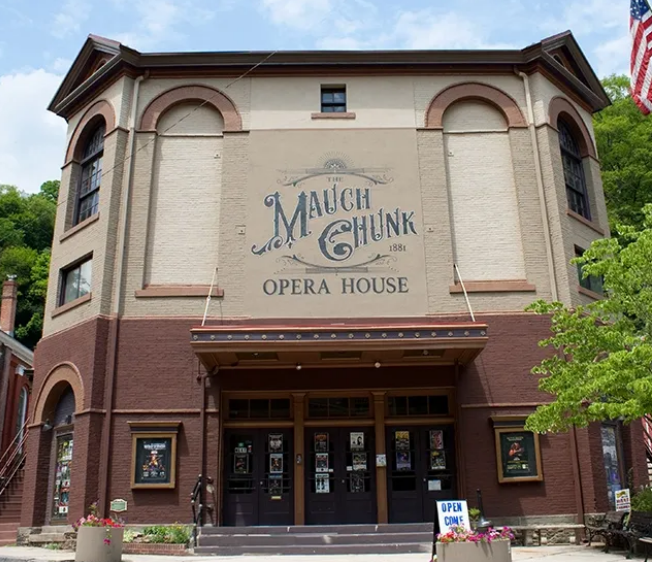 Follansbee turne coat restoration project at the Mauch Chunk Opera House. One of my favorite jobs in a town I love. 1″ double lock standing seam, Stainless steel crickets at the chimney locations and no fasteners in the field fabricated hatch capping. Fixed points at the ridge to allow for expansion and contraction.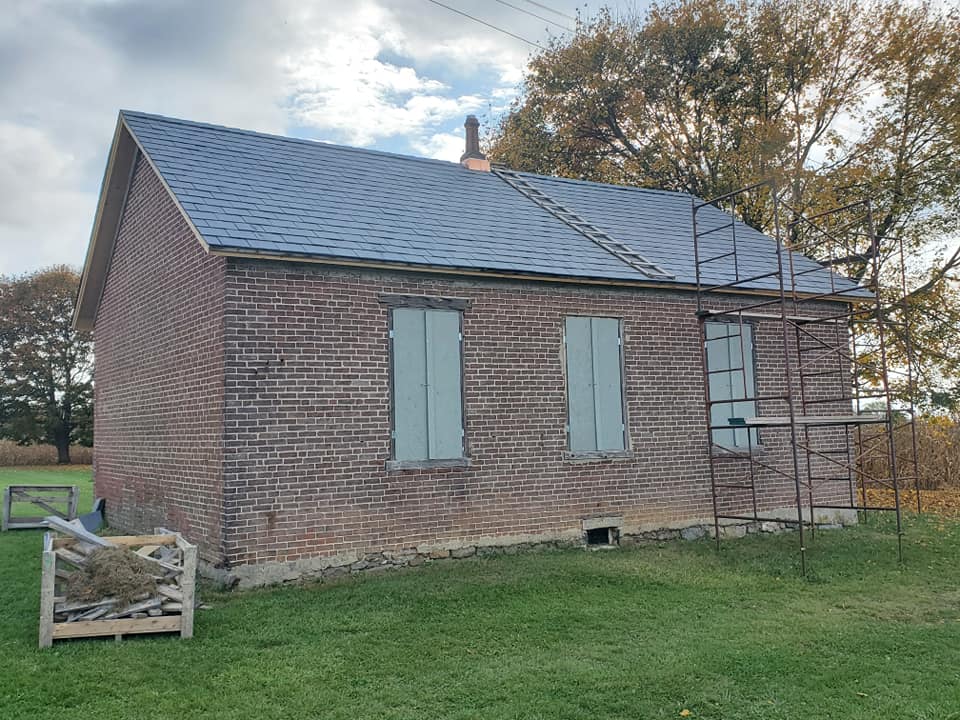 The Edelman School is the last remaining school house in Moore Township that has not been demolished or used for another purpose.  It closed in 1958 after the current Moore Township Elementary School was built.
The slate from Chapman Quarries is of a superior quality, dark blue in color, hard, close-grained, and tough. It absorbs no moisture and will not fade, discolor, or decompose. It was considered the best material for roofs at the time and is still found on many buildings in the borough. Many buildings on the east coast were built using slate from Chapman Quarries, including: the Metropolitan Museum of Art in New York City, the Academy of Fine Arts in Philadelphia, and the State Capitol buildings in Albany, NY and Hartford, CT.