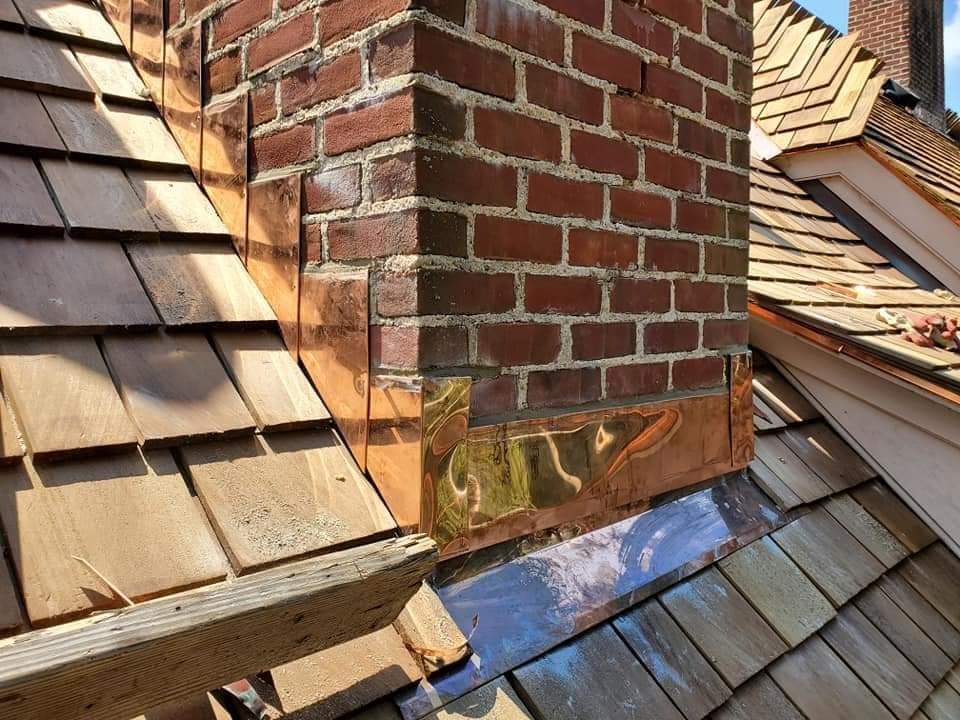 CB Specialty Roofs has been properly repairing slate, tile, cedar and copper roofing systems since 1984. Additionally, we specialize in complex chimney repairs and hard to find leak situations.
We are experienced craftsmen that hold ourselves to the highest roofing industry and ethical standards. We pride ourselves on our craftsmanship, quality of work and commitment to our clients. All of our craftsmen are properly trained to ensure the highest quality repair that will last. Our professionalism and results through the repair process of your specialty roof undoubtedly has our clients 100% satisfied.
Chimney Flashing
Chimney Masonry
Chimney Cap
Valley Flashings
Sidewall/Headwall Flashings
Slate, Tile, Cedar and Copper Field Repairs
Vent Pipes
Complex Repairs
Basic Slate Repair Using a Slate Hook or a "Nail and Bib"